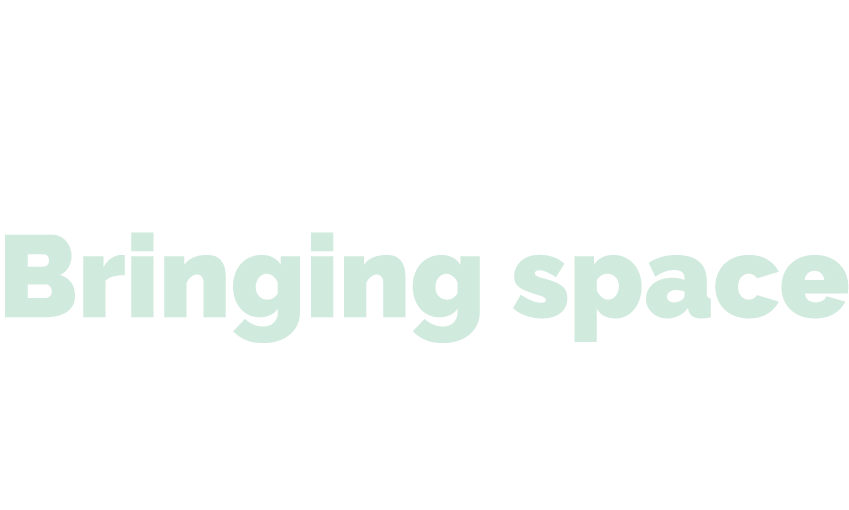 Modern outdoor room solutions. Traditional materials befitting the surrounding environment.
We offer modern outdoor room solutions combining advanced, robust, sustainable and traditional materials befitting the surrounding environment.
The use of these materials allows a diverse range of products and assures the quality of the overall design, providing warranties up to 10 years and product life expectancy over 30 years.
My Room products can add value to your existing property, or can be relocated with you.
Building on more than 30 years of modular building design, techniques and structural experience, My Room team has a unique approach to developing bespoke products offering enhanced usage of outdoor space.
COMPLETE REALIZATION OF THE BESPOKE PROJECT
Location consultation
My Room can carry out a no obligation site survey, design and foundation requirements consultation, to ensure the proposed area and desired unit design are best suited to support the product and are within the needs of our customers and surrounding environment.
In most cases, there is no requirement for planning permissions. This is also dependant on the size and location where the product will be placed.
My Room can assist with the relative local authorities to arrange approval.
Quality and luxury
My Room are dedicated to providing a high quality product. Our approach to quality is solely focused as though we are building for our own use, and that the final product is as how we would want it ourselves. This quality perception alone provides comfort adding to the luxury of the overall product.
Modern approach and innovation
Our modern and innovative approach provides our customers with the confidence that every product developed at My Room uses the most modern methods of construction.
Our rooms are multi-purpose, stylish, elegant and spacious. All rooms are fully insulated for all year-round use.
Our innovative approach enables us to meet current building standards across Europe and also global expectations concerning environmental impacts.
Architectural plans
Our customers will be provided with a full set of layout plans, material data sheets, electrical and plumbing certificates.
In addition, My Room will provide red line drawings, to ensure that any future fixings internal or external to the building after installation done by the customer or others, does not affect the integrity of the building, water pipes, electrical cables, tele communications and sewage services already installed in the building.
Materials and maintenance
All materials are sourced within Europe by known and trusted manufactures and suppliers.
In consultation with the customer, and dependant on the type of product to be purchased, My Room will provide guidance as to the preferred outfitting materials, ensuring lifetime ability of the product.
The highest priority of My Room is to use such materials which are low maintenance and cost effective. Resulting in lowering the onus on the customer to carry out more maintenance than should be required, generally seen with other competitors' products.
Interior equipment and design
Based on the preferred usage of the room, My Room can provide a wide range of furniture and extra appliances from different manufacturers and suppliers according to the customer's preference, inclusive of lighting, door and windows, blinds, sanitary ware.
My Room can also assist in interior design ideas, inspiration and guidance.
Delivery and placing
My Room professional team of installers will deliver and arrange placement of the units to its final location. During the installation, installers have the responsibility to manage and consult with the customer at each step of the process.
It is also the responsibility of installers to remove any packing or leftover materials off site, and to leave the customer's property in the same condition as before the installation took place.
Warranty and service
The terms of the warranty will be based upon the final choice of materials by the customer, and in compliance with extended manufacturer's warranties. Warranty periods can range from 1 to 10 years.
DIVERSITY OF USAGE
My Room products vary in a range of dimensions and shapes – from rectangular, L, T, H shaped to round. Rooms can have full floor to ceiling windows, patio doors, French doors and windows, security doors, glass walls, patios, toilets, shower rooms, wash basin, etc.
All rooms are fully insulated and can have heating and air conditioning. Our rooms can also be sound proofed. There is a long list of optional extras that can be added dependent on the customer's requirements and budget.

My Room can create extra space for your hobbies and free time. Should you like – you can spend your time in My Fitness Room, My Library Room, My Sewing Room, My Music Room, My Wine Room, My Brewery Room as examples.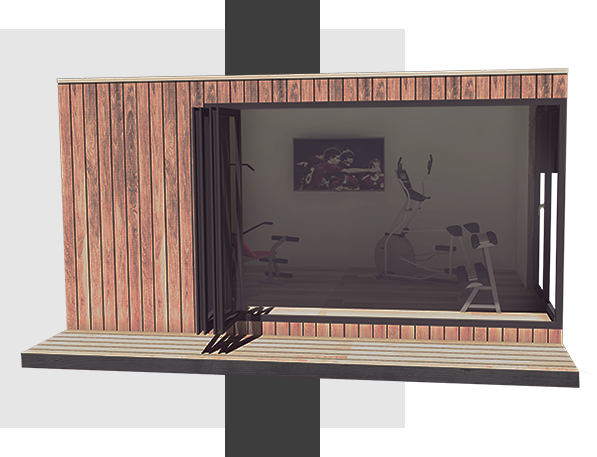 Extra space for your work can be provided in My Office Room away from the hustle and bustle of daily life disturbances. A garden office can offer you the peace and quiet to work and stay focused, in addition a garden office can eliminate commuting to work on a daily basis, and therefore shortening your working week.
With possibilities of internet and phone connections My Office Room can offer an effective way of working "from home".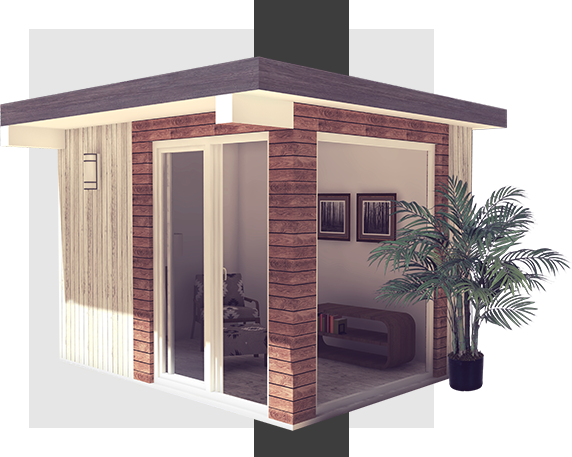 As a family grows, everybody needs more space. My Room can offer extra space for your family by creating a room for your children to play, room to relax and chill, room to barbecue, or an extra room for your over-night guests.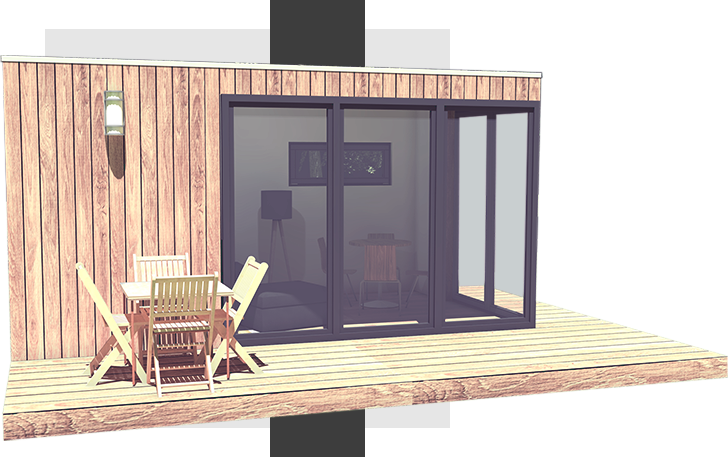 Office
Na Moráni 5357
430 01, Chomutov, Czech Republic
Mgr. Jitka Fischerová
+420 724 042 044
info@myroom.design
Bc. Markéta Fischerová
+420 602 513 411
marketa@myroom.design